Questo comunicato è stato pubblicato più di 1 anno fa. Le informazioni su questa pagina potrebbero non essere attendibili.
Boccanera at Cosmoscow
Section Collaborations, Booth D5.1
Artists: Linda Carrara, Nebojša Despotović
8 - 10 September, 2017
VIP Preview 7 September from 6 pm
Gostiny Dvor 4
Ilyinka Str, RUS - Moscow

Boccanera Project Room
Tamara Janes, Save The Poor Image

Boccanera Project Room, via Alto Adige 176, Trento
Inaugurazione: sabato 16 settembre dalle ore 17.00
Opening: Saturday 16 September, from 5pm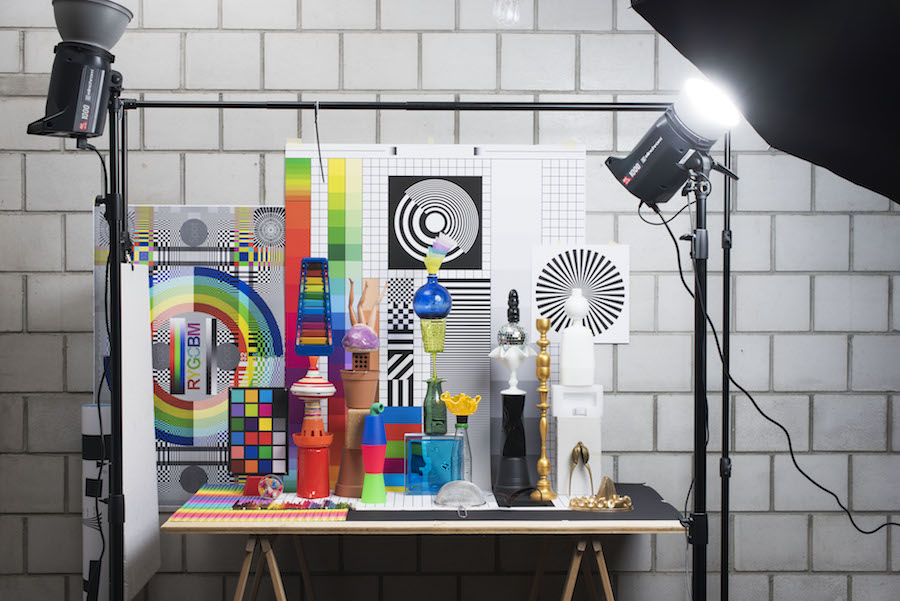 Tamara Janes, Save The Poor Image, Hommage an Hito Steyerl, 2017, Installation + Video/Mediaplayer/Audio, 2'20"

Boccanera Gallery
Dido Fontana, Amen

Boccanera Gallery, via Alto Adige 176, Trento

Fine mostra: sabato 16 settembre dalle ore 17.00
Finissage: Saturday 16 September, from 5pm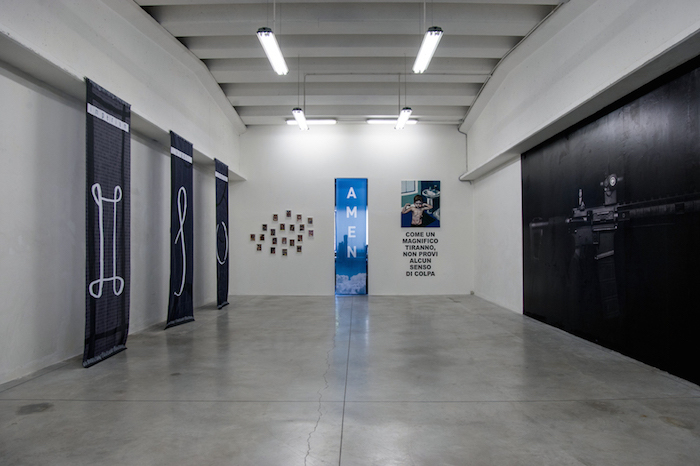 Dido Fontana, Amen, 2017, Exhibition view, Boccanera Gallery, Trento

Boccanera T Gallery
Daniel Gonzáles, Your Stories

Boccanera T Gallery, via Ventura 6, Milano

Inaugurazione: martedì 19 settembre dalle ore 17.00
Opening: Tuesday 19 September, from 5pm
Daniel Gonzáles, #followme, 2017, acrylic, serigraphy on mylar, 60 x 40 cm - 23.6 x 15.7 inches, courtesy Studio Daniel González

Boccanera at ViennaContemporary
Booth B13
Artists: Cristian Avram, Nebojša Despotović
21 - 24 September, 2017
VIP Preview 20 September from noon
Marx Halle
Karl-Farkas-Gasse 19, A - Wien


Boccanera at Swab
Booth 25
Artists: Dido Fontana, Nebojša Despotović, Daniel González
29 September - 1 October, 2017
VIP Preview 28 September from 16 pm
Pavellón Italiano (Z.6)
Feria Barcelona (in front of Font Màgica de Montjiuïc, E - Barcelona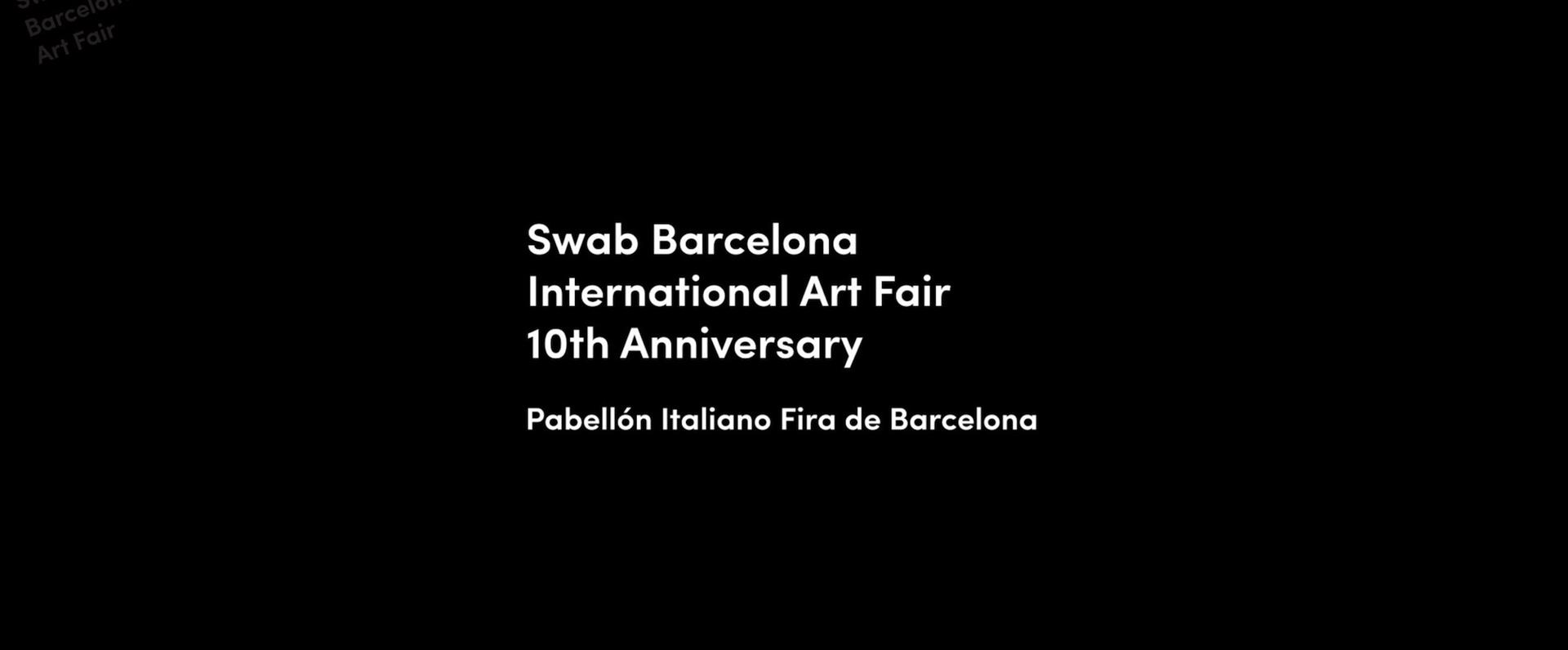 Richard Loskot
Jindřich Chalupecký Award 2017
Opening: September 21
September 21 - January 14
Moravian Gallery, Brno


Nebojša Despotović
Enemy who must be loved, Solo show
Opening: September 22
September 22 - November 18
Ierimonti Gallery, New York


Valentina Miorandi
Body to Body / Corpo a corpo
Curated by Paola Ugolini
Until 24 September
Galleria Nazionale, Roma


Valentina Miorandi
MontesantoArte
Art residencies program, Naples
Curated by Adriana Rispoli
Supported by Quartiere Intelligente and Museo MADRE - Fondazione Donna Regina per le Arti Contemporanee

Filip Dvorák
A Place to Call Home, Group show
Curated by Karina Kottová, Fatos Ustek
Organized by the Jindrich Chalupecky Society
September 26 �" November 26
Center for Contemporary Art FUTURA, Prague

Leonardo Pellicanò
Premio Nazionale delle Arti
Palazzo Ducale di Urbino

Veronica de Giovanelli
Master in Visual Arts - Painting
Ecole nationale supérieure des arts visuels de La Cambre (ENSAV), Bruxelles


Marcos Lutyens
The Droplet « L'art et la matière » Exhibition
by AD Intérieurs
Exhibition: September 6-20
Performance September 6, 5.00-6.30pm
La Monnaie de Paris, France

Marcos Lutyens
Trancefiguration
More Light
Curated by Gladys-Katherina Hernando
Opening Saturday, September 9, 7�"9 PM
Joan, Los Angeles, US


Marcos Lutyens
Ambedelious performance series at 'Intuition'
Exhibition curated by Axel Vervoordt and Daniela Ferretti, Director of the Palazzo Fortuny, and co-curated by Dario Dalla Lana, Davide Daninos and Anne-Sophie Dusselier.
Until 26 November

Palazzo Fortuny, San Marco 3958-San Beneto, Venice, Italy


Email inviata con
Cancella iscrizione | Invia a un amico
Hai ricevuto questa mail perchè ti sei iscritto al nostro sito, o hai acquistato qualcosa.
Giorgia Lucchi Boccanera, Boccanera Gallery via Alto Adige, 176, Trento, 38121 TN IT
www.arteboccanera.com +39 340 5747013