Make the most of this special time
Our friends and family members who had come to our Halloween party hugged and congratulated us, and our Facebook timelines exploded with likes and comments the next day when Justin Roberts and I announced our exciting "life event."
Persone
Daniel Vineyards, Chris Jackson, Blankenship, Amy Scott, Justin Roberts, Richard
Luoghi
Charleston, Isola di Christmas
Organizzazioni
Halloween party
Argomenti
internet, linguistica
18/feb/2016 07:31:30 Antonieff Contatta l'autore
Questo comunicato è stato pubblicato più di 1 anno fa. Le informazioni su questa pagina potrebbero non essere attendibili.
On Oct. 31, 2015, the wonderful man I'd been dating for nearly three years got down on one knee, on our favorite holiday, in front of our friends and family, pulled out a stunning pearl engagement ring and asked me to marry him.
I was over the moon with excitement. I couldn't even form the word "yes." I just nodded my head quickly up and down, as my heart swelled with happiness and tears of joy welled in my eyes. I savored the moment as we kissed, and the bliss of being newly engaged washed over me.
Our friends and family members who had come to our Halloween party hugged and congratulated us, and our Facebook timelines exploded with likes and comments the next day when Justin Roberts and I announced our exciting "life event."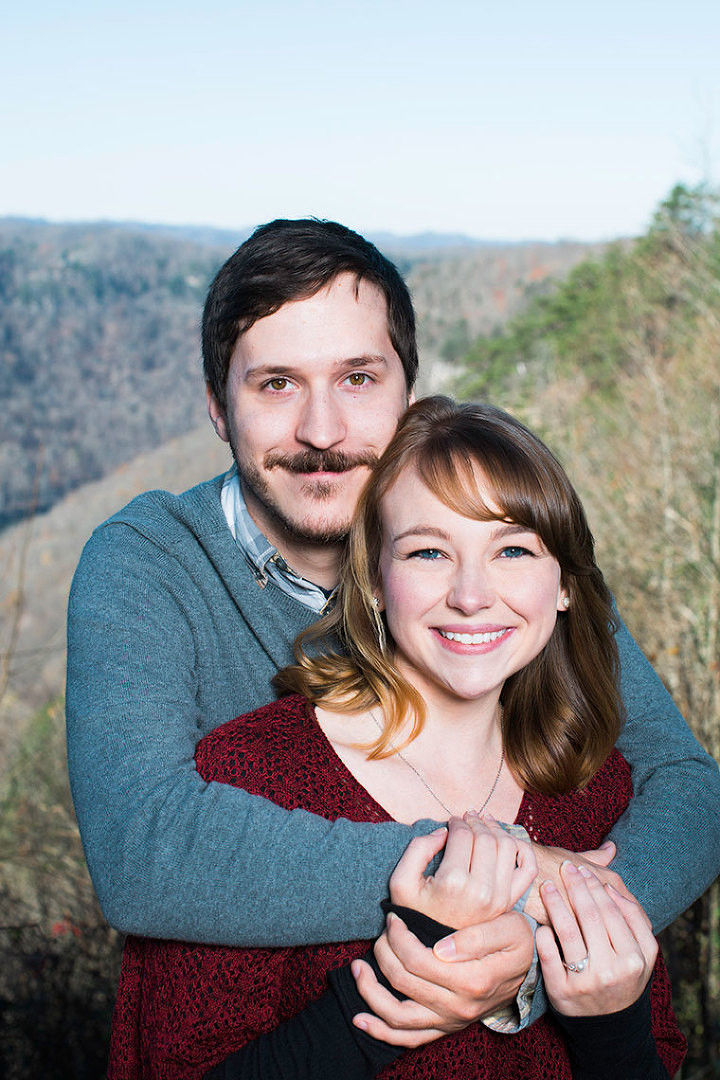 But with all of those likes and comments came phone calls and text messages — Have you set a date? Where are you getting married? What kind of dress do you want? What's your sage green bridesmaid dresses? Have you set a date??
We politely dismissed the wave of questions, letting everyone know we weren't ready to jump into wedding planning, that we wanted to enjoy the moment a little while longer.
Related: http://www.queeniewedding.co.uk/black-bridesmaid-dresses
During this time, I was staying Monday through Friday in Charleston with my friends Rick and Amy Scott while I covered the Don Blankenship trial. Weekends were really the only time my new fiancé and I had together, so I didn't want to spoil it with the stresses of wedding planning.
But a few weeks into November, I finally decided to ask my future husband, "When do you think we should get married?" I proposed we have a two-year engagement so we could save up some money, but Justin said he'd rather we look at a tighter timeline. His reason was sweet — "I don't want to wait that long for us to be married" — so I compromised.
We both agreed on October 2016, already less than a year away at this point. I've heard the phrase, "It takes a year to properly plan a wedding," more times than I can count, so we agreed we'd better get cracking.
We set a budget, made a list of possible venues and drafted a rough guest list. Two items on our checklist were completed immediately: We asked Chris Jackson, our friend and photographer from The Register-Herald, to be our wedding photographer, and we knew we wanted Brandon's BBQ in Pipestem to cater our reception.
After obtaining prices from the venues on our list, we were able to cross off a number of them simply because they were out of our budget. In case anyone has forgotten to mention this, weddings are expensive!
We toured several venues and ultimately selected Daniel Vineyards in Crab Orchard. Chad Fox is incredibly helpful for any couples looking at the vineyard for their venue!
We decided to take a break from planning in December, so we could enjoy the holidays with our families. I did, however, assemble special gifts for four of my closest female friends at Christmas, as I asked them to be my bridesmaids.
I scheduled appointments at three dress shops in January, and the third shop, David's Bridal in Charleston, was the charm. I found exactly what I was looking for, and my mom graciously footed the dress bill.
We're now in February with most of the major items checked off the list — ceremony and reception venue, photographer, food, bridal and groom parties, hair stylist and dress. We still have a lot of details to figure out, but so far, the planning process has been stress-free.
The previous year, I had helped my best friend and my fiancé's best friend plan their weddings, so maybe I already knew what to expect. Maybe that's why everything seems to be going so smoothly.
I consider myself incredibly fortunate that everything has fallen so easily into place, because it's allowed me to enjoy this special time in our lives. I know not all brides-to-be are so lucky though, so I encourage you to try and enjoy the little moments, even if the process as a whole is stressful.
Enjoy picking your flowers. Enjoy picking out dresses with your bridesmaids. Enjoy cake tasting. But most of all, remember that when it's all said and done, your wedding day is just a day. What matters most is the love you share with your soon-to-be spouse, the memories you're making and your future together.
Read more at grey bridesmaid dresses