Questo comunicato è stato pubblicato più di 1 anno fa. Le informazioni su questa pagina potrebbero non essere attendibili.
The owners of Dixie Dust in downtown Morristown are ready for spring, a walk down the aisle – and a few other surprises along the way.
"Spring is wedding season and something fun to celebrate, so we are excited to launch our bridal registry," co-owner Natasha Morrison said. She, along with operating partner Kelli Miller, recently announced the store's first bride-to-be that will utilize the variety of items to be offered soon at the downtown store.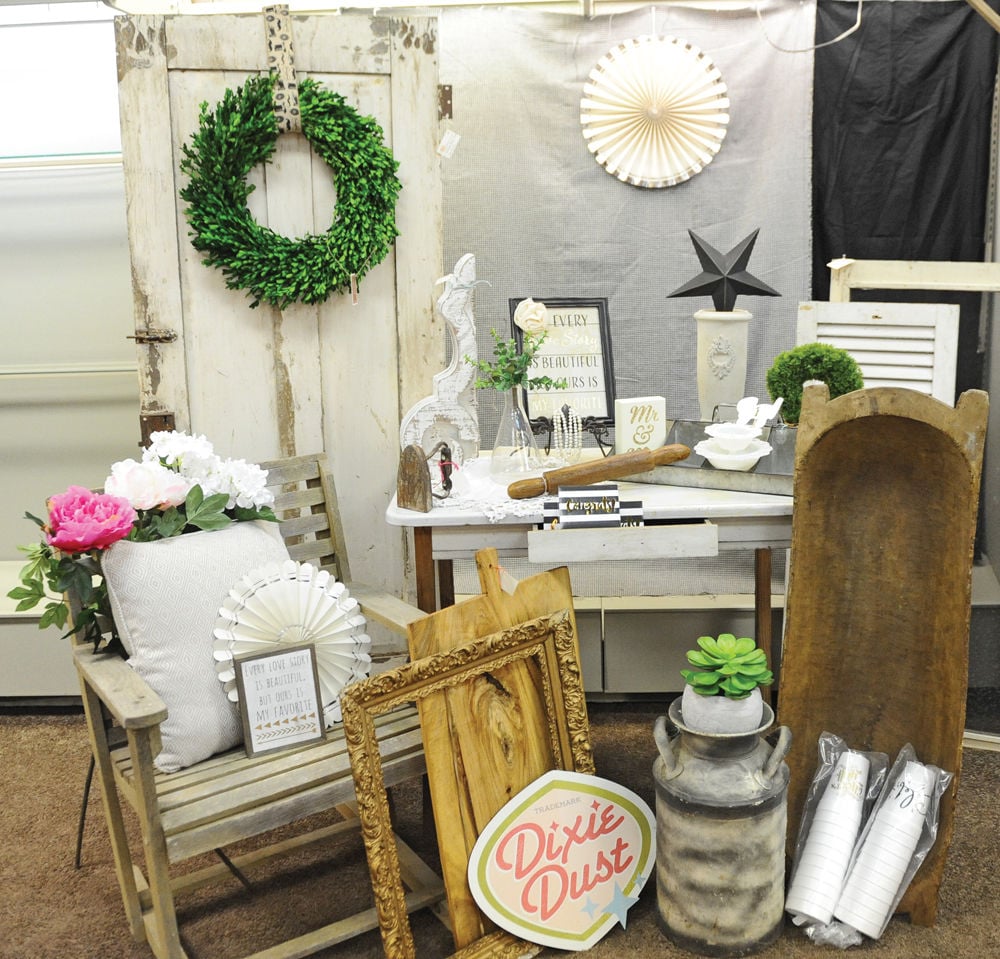 Credit: bridesmaids dresses
Courtney Wild is set to marry Jake Ellison, both of Morristown, on June 2 at Castleton Farms in Knoxville.
The couple has known each other since they were young children, watching their older siblings play recreational softball (and occasionally throwing rocks at each other). Their friendship continued over the years and survived attending rival schools: Courtney at West High School and Jake at East. She would attend the University of Tennessee and he would attend Walters State and Middle Tennessee State University, but they would still hang out with a group of mutual high school friends.
Until things changed.
Jake finally asked Courtney out on an official date to the Wasabi restaurant in Knoxville during their senior year of college. Well, according to those who know the couple, Jake actually tried to date his now betrothed while they were growing up, but she doesn't seem to remember his efforts. They hit it off "as they and everyone else already knew would happen," according to their friends and family.
Despite their college football rivalry (Courtney: UT; Jake: Alabama), the couple dated until they both graduated and during the time Courtney relocated to Nashville to pursue her credentials as a registered dietician. Jake returned to Morristown to work as a superintendent at Wild Building Contractors.
By Dec. 23, 2016, Jake had purchased the perfect engagement ring and conducted a covert operation to propose. After spending the day shopping and eating at Wasabi, Jake used subterfuge to take Courtney for a country drive that ended up at the specially decorated Plantation Barn of 1810 in Morristown. Reports are that Courtney was still oblivious to the plan until Jake got down on one knee. Their families had been sequestered inside the barn until she said yes.
"We thought Courtney would be the perfect choice to debut our bridal registry," Morrison said.
Morrison and Miller will visit the spring furniture market in High Point, North Carolina next week and the AmericasMart Market in Atlanta in May to acquire items the store will feature in its registry. A display area at the rear of the store will be dedicated to the variety of items, ranging from case good furniture pieces to small decorative accents and whimsical gifts.
"There are so many awesome places to register in Morristown, but I think Dixie Dust can provide a unique registry," Morrison said. "The idea hit us a few months in after our grand opening, and we were wrapping birthday gifts left and right. The young bride and groom of today love and appreciate both old and new and the mixture of the two. Is a tobacco basket a traditional wedding gift? Maybe not, but nothing we do is about traditional. I can't tell you how many tobacco baskets we sold for Christmas."
The price ranges are $15 to $20 for slyly monogrammed kitchen towels and exclusive Dixie Dust candles, for example, to hostess or family gifts, including an occasional table for around $300.
The key word is variety — the success of Dixie Dust to date has been focused on that market.
"We opened in August 2016, and here we are into the second week of April. Kellie and I have had fun learning what exactly it is that our customer wants and loves. And certainly, I think that Dixie Dust is unique in that you can come in and find both new and old pieces. We're always going to have our 'old' stuff, from furniture and accessories to tobacco baskets and vintage frames," Morrison said.
"As far as furniture goes, we're going to concentrate on case good pieces, occasional pieces. The offerings won't be limited to just those two categories, but there is certainly a market here for those," Morrison said.
Furniture brands will include (but not be limited to) Bradington Young, Samuel Lawrence, Pulaski — and the original Dixie Dust line, designed by Morrison.
The furniture line was inspired by a regular Dixie Dust customer who was in search of a particular style of cowhide-covered chair that proved to be impossible to find.
So Morrison designed one herself.
"I went home and drew it out," Morrison said. "My husband, Bo, who works in the furniture industry helped with the specifications as far as production. I was trained to do design in school, but I had never actually sat down and done it with furniture.
The chair will be the inaugural piece offered by Dixie Dust branded furniture.
"It's on its way," Morrison said. "We've ordered two of them; one for the customer and one for display at the store. We have also designed and ordered custom pieces for Kellie and her husband, Russell's new home. We're going to just play around with designs and see how it goes."
According to Bo Morrison, it's tradition in the furniture industry for a designer to name his or her inaugural piece. The Dixie Dust cowhide chair has been named the "LeighLeigh," in honor of that beloved (and particular) customer, Leigh Sempkowski of Thrive Marketing in Morristown.
"Furniture design is something that has been super fun and challenging, but Kellie and I are super excited to experiment and dig deeper into that market," Morrison said. "We will offer custom upholstery and leather accent chairs, along with other items in the future. We're just so thankful for the love and support that people have shown for Dixie Dust. We spend a lot of time staging the store: bringing in old and new merchandise. The most fun thing is falling in love with our customers, both people we've known for years and new faces. They come in and, even if they don't buy a single thing, they tell us, 'You've given me the best idea – I have a ladder just like that,' or 'I have my grandmother's old ironing board and I could decorate it like this.' Kellie and I love that people are inspired. That has been our goal from the beginning."
Also see: vintage inspired wedding dresses