Questo comunicato è stato pubblicato più di 1 anno fa. Le informazioni su questa pagina potrebbero non essere attendibili.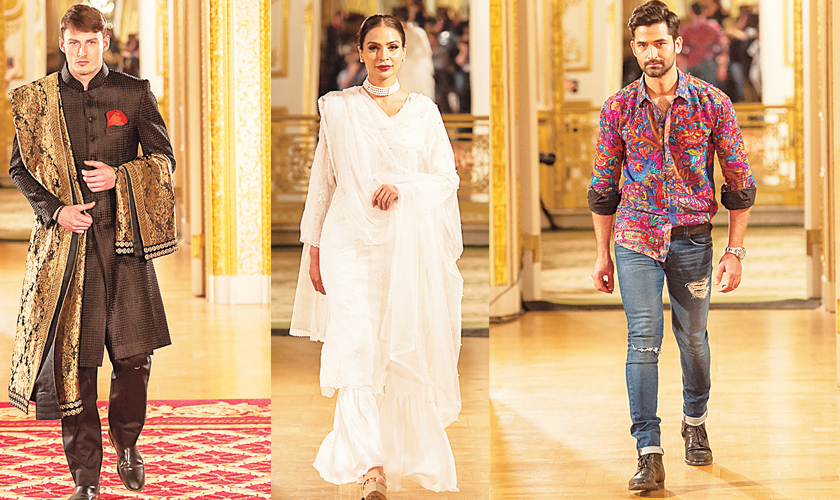 (Photo:
cheap prom dresses uk
)
We all love to attend fashion shows and can't wait for our favourite designers to showcase what they have in store for us. When it comes to style then nothing beats designer wear. And the recently concluded Pakistan Fashion Week 11 London showcased many renowned and emerging designers. Some of the collections managed to win our hearts and of course some designers simply failed to impress.
The fashion show was held at the historic Lancaster House, London. Organised in partnership with Riwayat and the High Commission of Pakistan London, the event was one of a series of events planned by His Excellency Syed Ibne Abbas, Pakistan's Ambassador to the UK. Over two thousand people registered for the event which saw a catwalk run through the three grand halls of the Royal Palace. Ambassadors from a large number of London based embassies joined the celebration. A nine room exhibition allowed the guests to talk with the designers and buy from their collections.
The event marked the celebration of 70 years of Pakistani Independence and brought together over 40 designers including Shamaeel Ansari; Maria B; Moazzam Abbasi; Maaz Jee; Sana Safinaz; Ahmad Hassan; Maheen Khan; Gogi by Hassan Riaz; Cara by Imran Ikhlaq; Umsha by Uzma Babar; Umar Saeed and many more The event was directed by Riwayat and the head stylist for the show was Nabila. The hair and makeup was done by Saima Kiran, while the choreographer for the show was Hajira Ahmad of EBH.
Well, this time around, the fashion show also emphasized on classy styles for our classy men. During the fashion week, designer Maaz Jee paid a tribute to founding father of Pakistan, Quaid e Azam Muhammad Ali Jinnah with a collection that was inspired by Jinnah's style. Cara by Imran Ikhlaq also impressed the audience by his collection of sherwanis in black, white, gold and hints of red. New talent Gogi by Hassan Riaz showcased a bold collection in hues of red and black for both men and women. Umar Saeed, on the other hand presented vibrant and funky range of men and women wear. That is not all, some of our favourite designers like Maheen Khan and Shamaeel Ansari stole the show with their fusion of east-west designs.
Adnan Ansari, Creative Director at Riwayat said, "It was a privilege to work so closely with the High Commission to deliver this hugely successful event. Their commitment to deliver a truly inspiring event matched with Riwayat's expertise. We are so proud of our Pakistan and so proud to present its best face on a huge platform in London."
Kudos to the entire team for representing a positive image of Pakistan!Read more at:prom dress shops in london